As I mentioned in my previous post, one way to bring color (and green) into your home, is by finding great art to incorporate into your space. It always amazes me how much a room will change once there is some artwork up on the wall.
Now, I have to admit, I am not a HUGE art connoisseur. I love art, but was no art major, and I don't spend thousands of dollars on art – plus, things in my house still break or get sticky fingers on them (thanks kids) so I try not to buy things that I will regret if something happens to them. With that said, I think that there are a TON of resources for art and even cool one of a kind art, that aren't that expensive.
For me, I always chose my art based on how I react to it. It's kind of like falling in love at first sight. If it makes me immediately happy and I am drawn to it, then I will try to figure out if could work in my house. But sometimes it just doesn't. Sometimes it's not the right fit. It can take some time to find that "right fit" for your space, your aesthetic, and your artistic desire.
And if you are like me, your aesthetic changes often, so investing in really expensive pieces might not be the way to go. Here are some great resources I've found.
(Click on each photo if you want to purchase or find out more about each artist!)
ETSY
I have found great pieces on Etsy, but I have to admit that it's taken me awhile time to find them. There is a wealth of different types of art on Etsy. I tend to fall a bit more abstract in my art, but you can pretty much find anything on Etsy (contemporary, modern, portrait, pop, landscape, vintage etc…)
Here are a few artists I have loved for my own home, but may be a good match for you!
I had the painting over our mantel done by an artist on Etsy. I liked her painting, but the dimensions just weren't correct for our space, so she made one in the requested dimensions and specific colors! It was awesome, and super easy. A lot of the artists on Etsy will customize your needs.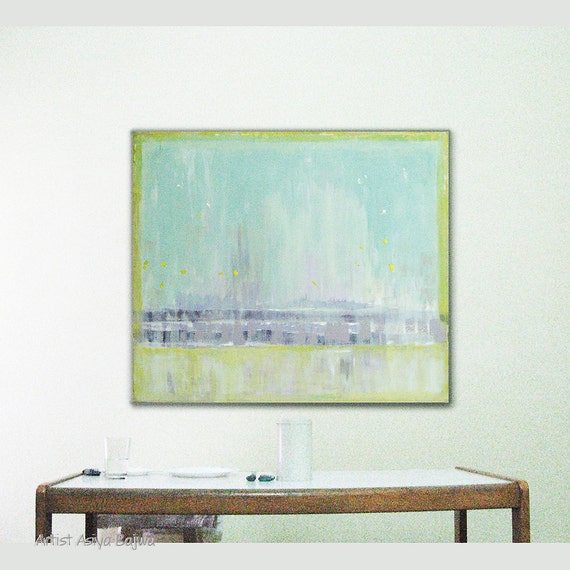 As posted on instagram, Little Print Press by Emma Lawrenson is one of my ALL TIME favorite silk screeners, and Etsy shops. I have followed her for years. She has such beautiful work and colors, and all her prints can easily be used in any space. I am a big fan of geometric prints, so I am completely drawn to her soft colors and designs.
If you are looking for a good whimsical botanical print, or something that works well into a gallery wall, I highly suggest Leah Duncan. I have her Planty print below, but she has some other fun botanicals.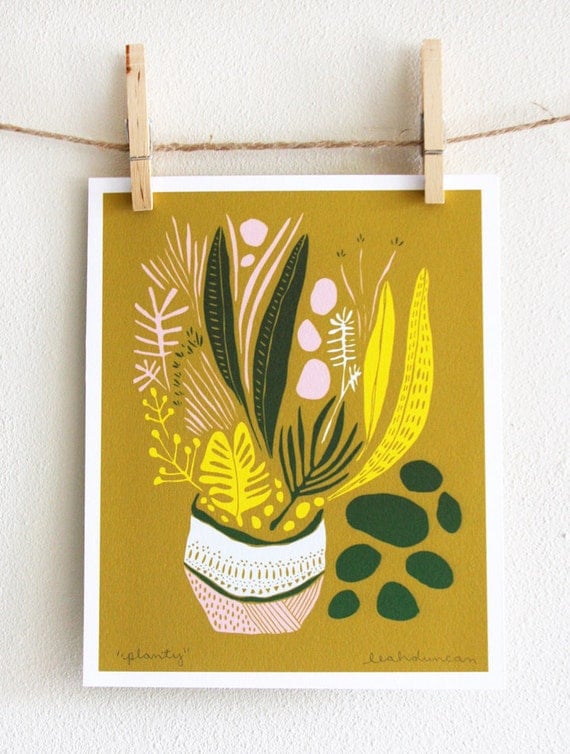 I also love these Monstera palms by Color Watercolor. They have some great botanical prints in watercolor if that is the medium you prefer.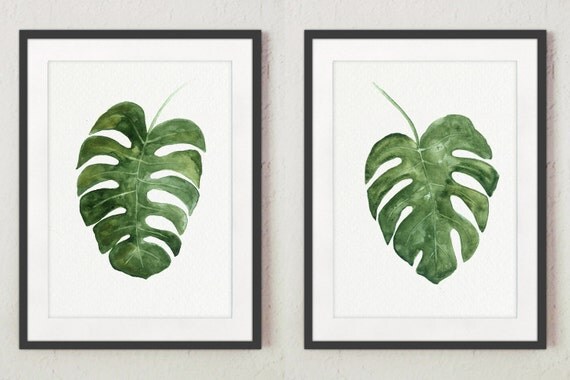 I love the giclee portraits that Clare Elsaesser creates. The colors she uses blend so well together and feel very authentic in design. I really love her take on portraits and abstract art.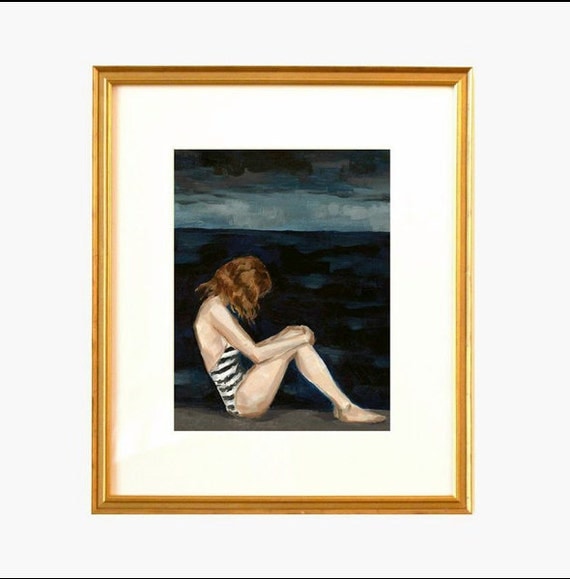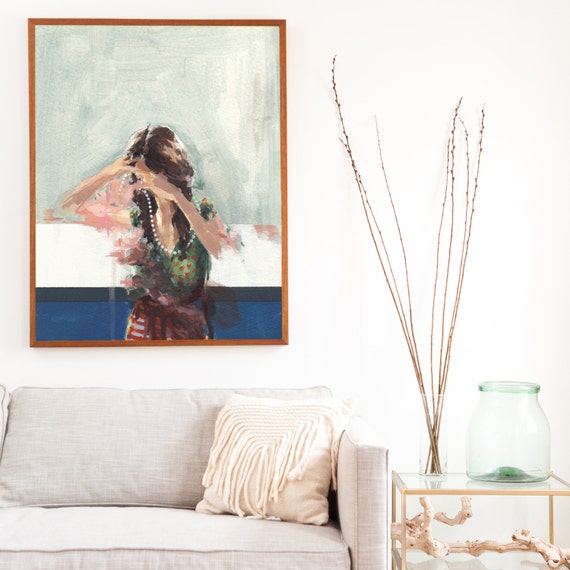 I have been a long time follower of Hayley Mitchell and her beautiful women paintings. I can't even explain why except they feel empowering and have such bold color. I think I am finally going to pull the trigger on this one below!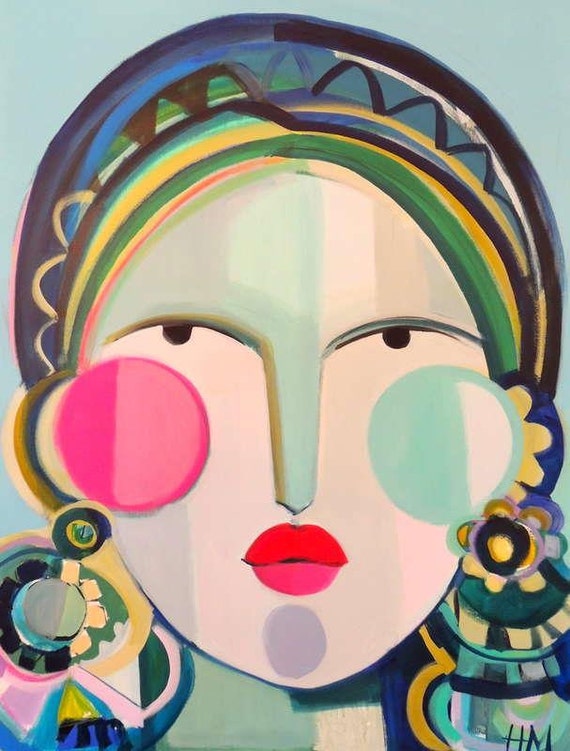 If you are looking for a little abstract design with bright colors, you cant go wrong with Parima Creative Studio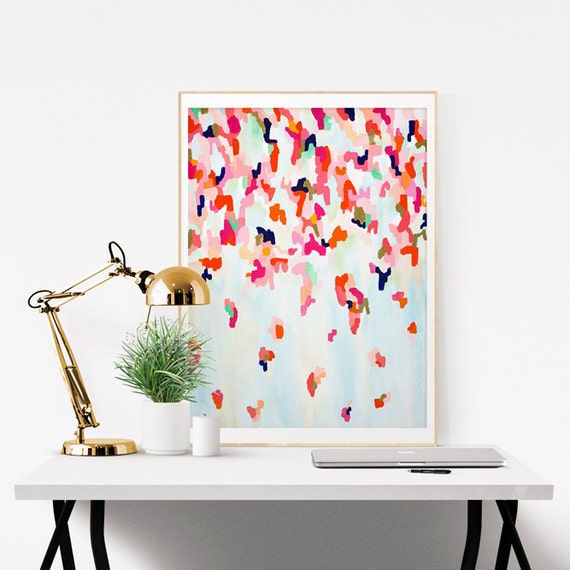 SAATCHI ART
I love this site because it offers a wide range of art, and a lot of original art. Many up and coming artists use this site to get further recognized, and the curators of the site can also help you find the perfect piece for you! The prices do range, but there are a lot of great options under $500. Here are a few I found.
ARTFULLY WALLS and MINTED
Both Artfully Walls and Minted offer great options for inexpensive pieces that can seem more expensive especially if framed correctly. Most of their items are all under $100! There are so many options to chose from, you won't feel like you are joining a mass market production of art. There are also many size options and print options as well as some can come completed framed already! They make it super easy. (two thumbs up)
Here are some of my favorite finds from Artfully Walls.
I posted a few of my favorites from MINTED on my previous post, but here are a few additional ones I always find my eye drawn to.
INDEPENDENT ARTISTS
Now, there are also a lot of great independent artists out there that you can buy directly from. A few of them are listed below who I personally love.
Leslie Weaver is an amazing mixed media artist whose focus is mainly drawing girls and their fashionable outfits.
Emily Jeffords is one of my favorites for landscapes. She truly captures the feeling of being outside so beautifully!
I love what Kristin Texeira does with her abstract drawings. She picks such great colors and shapes together to make these fun pieces.
Leah Bartholomew also has this incredible ability to create amazing color stories in her abstract paintings that seriously creates happiness when I look at them.
I mentioned Lisa Lapointe in my previous post, but feel it necessary to post about her again as she also has this abstract whimsical creativity that is so prevalent in all her artwork. Her pieces are bold and powerful.
Last but not least, a few additional ways to create some great art in your house are by taking items you like, such as a scarf or your kids amazing school art class "masterpiece", and getting it properly framed. A frame can really do wonders to a piece of artwork! I used Ebay to find the the scarves that I framed for our living room below.
Hope you too can find the art that works for you!
xx
Ash