I have always loved interior design and creating colorful yet inviting spaces. For some, having a bright white house is what is most attractive, and don't get my wrong – a LOT of my house is white – but I love to throw in a bit of color to make it interesting, and during the past few years as we've renovated our home, I realized that the color I use most in my life and home is green. All kinds of greens!
This years Pantone 2017 color of the year is Greenery, which is a pretty bold green to use around the house. I am not sure I would paint a whole room this color, but have a few pillows? or incorporate it in some artwork or an accent piece? – sure! and I do!
However, I have a whole lot of other greens, yellows and blues to work back with this bold color.
Here are a few ways to incorporate green into your home.
Artwork
There is an abundance of artwork out there to pull in greens to your decor. Whether you are mid century, modern, traditional, contemporary, bohemian – you name it – there is LOTS of artwork out there. Here are some examples and resources I have found.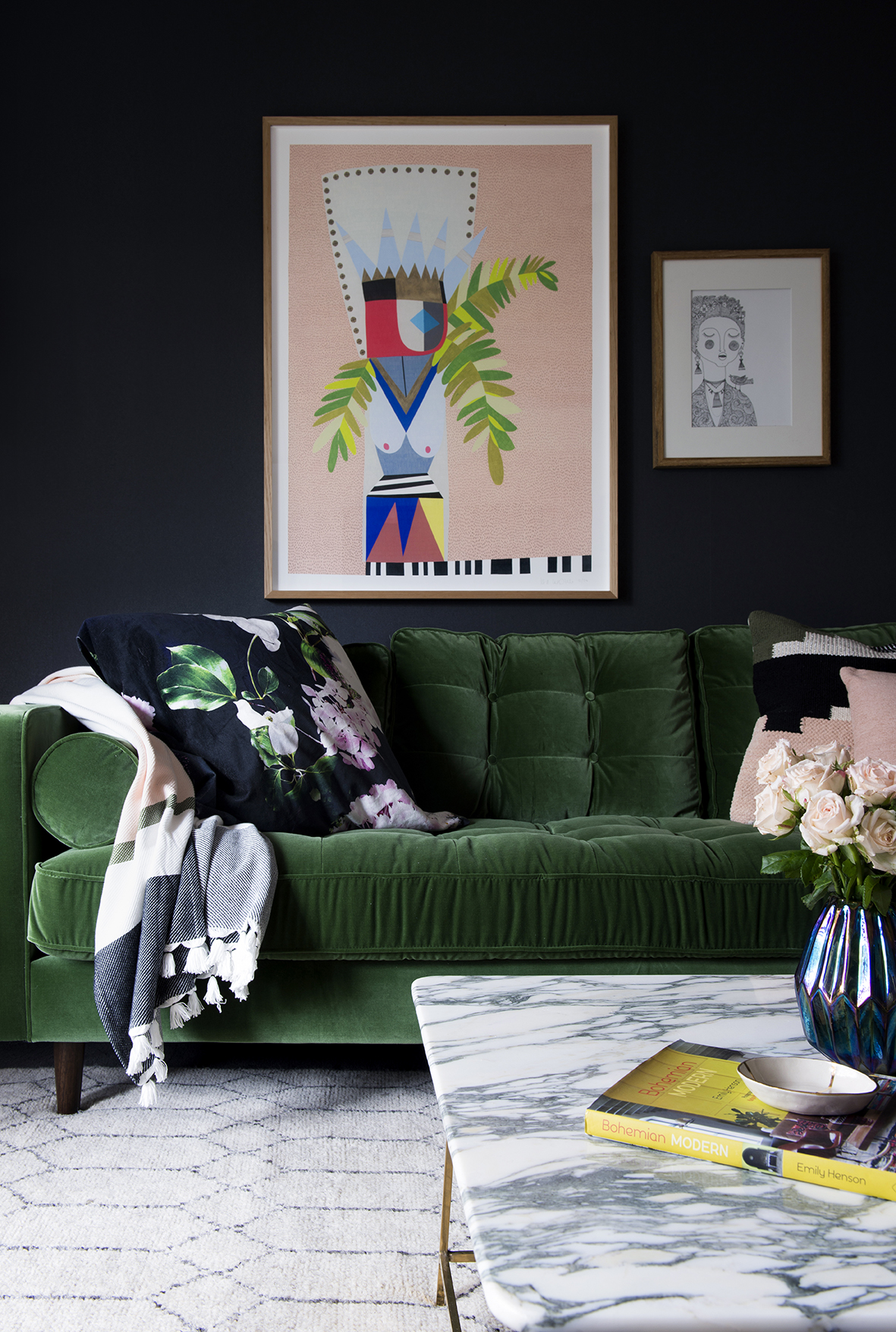 Art work by Lisa Lapointe and Justina Blakeney
All of the below art is from MINTED,which I think is a great, affordable resources and you can even have it come framed, but there are lots of other resources like Etsy, Jenny's Print Shop, and One Kings Lane.
Pillows
You really can't go wrong with an accent pillow. Just keep it in the color scheme of the room, and you can pretty much put any pillows together. A few good finds are linked below. I have found Etsy to be one of the best options for more custom pillows if you are trying to stay away from the big box stores like West Elm, CB2, Crate & Barrel, Pottery Barn, Target, etc….However, they also always have great options. You can also find some good options on the discounted websites such as Joss and Main, One Kings Lane and Wayfair. For more designer options click here.
Source: Lynne Chalk
Furniture
If you've been following my Instagram, then you would see that I am a big fan of a bold green piece of furniture. I love a colorful couch, and since having kids, I have found having a colorful couch is much easier to hide things like, you know, COLORED PEN, than say a beige couch. I do love a light colored couch, but a great bold piece can also really make a room like this image below.
Source: Shanade McAllister-Fisher
Accent & Botanical Pieces
If green is not your main accent in the house, there are a few ways to still incorporate some pops here and there with simple accent pieces or even a plant like this entryway plant.
Source: Amber Interiors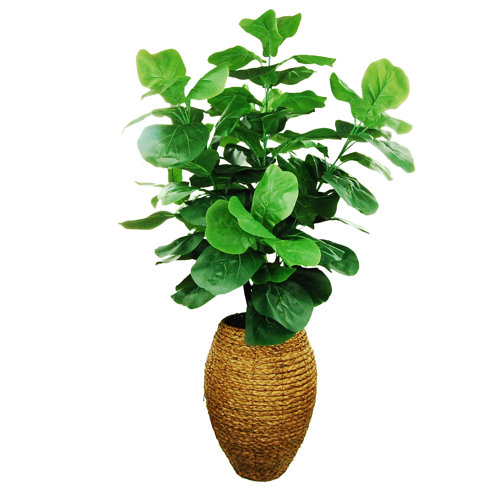 Hope you have fun finding how to incorporate green into your space!
xx
Ash